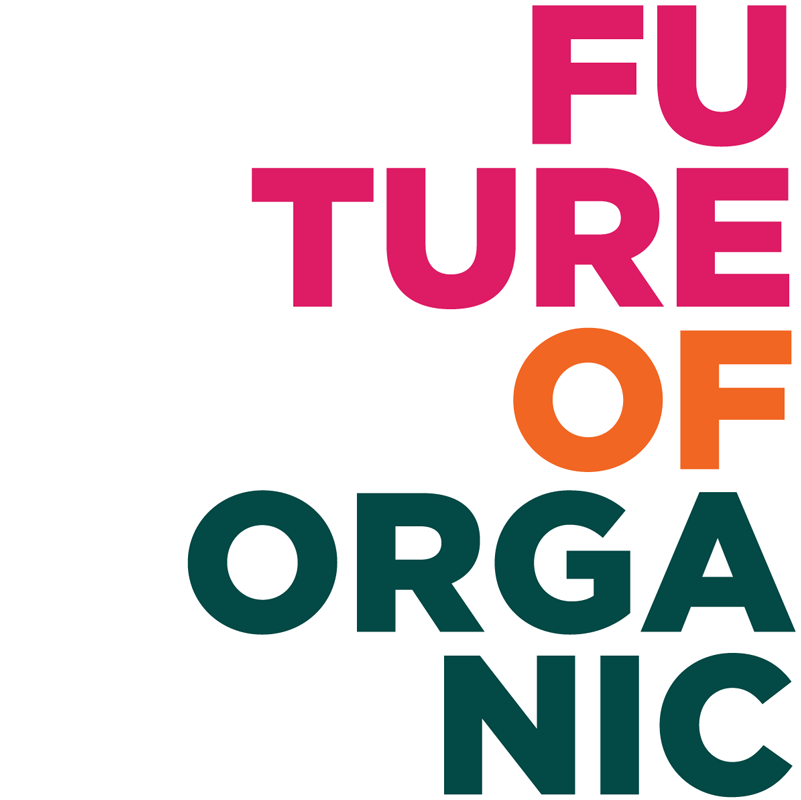 Future of Organic is designed to bring together companies with USDA-certified organic products from across the supply chain to address the need for a collective, clear communication and education program to support organic. The $61.9 billion organic industry has faced many challenges over the years, including a lack of consumer awareness and confusion of what USDA-certified organic means.
In 2022, Future of Organic will use a range of content platforms, research, virtual and in-person events to proactively help retailers and brands elevate and expand the story of organic, both online and on shelf. Acting as a unifying megaphone to help increase organic awareness and consumer education, this program will help brands and retailers share the many benefits of organic in a manner that resonates with consumers, now and in the future. This is an opportunity to grow organic as an industry and a lifestyle.
Let's elevate the future of organic, together.
Kickoff Event: This event will unite our partner companies and the New Hope Network team for a day of brainstorming to develop our Future of Organic communication roadmap. This event will include quick video interviews with partners to highlight their brands and their participation. These videos will be distributed individually throughout the year.
Organic Summit: This interactive virtual event will be sponsored by our Future of Organic partners and attended by retailers and the larger community. We'll unite industry leaders to take a deep dive into consumer research and top issues around organic messaging and communication today.
eGuide: A Guide to Organic Today. This guide will include topics and key messaging points such as what being USDA-certified organic means, a ven-diagram of added-value organic partners, how organic can offset climate change, organic as a "healthier-for-you" choice, and more.
Natural Products Expo East – Special Event: This in-person happy hour will bring together our Future of Organic partners, industry leaders, retailers and media partners. Media partners will be sent information about what each partner is doing to support organic.
Natural Products Expo East – Booth Pricing: Future of Organic partners will receive a discounted rate for Natural Products Expo East 2022 in Philadelphia. Social templates will be provided for all sponsors to broaden their reach.
Natural Products Expo Virtual Community: Future of Organic partner companies will receive a complimentary NPEV Community membership for their entire team to all education, content, networking and discovery sessions during 2022, including Expo West and Expo East show content, as well as a virtual booth.
Additional Premier Level Inclusions
Custom Research: New Hope Network will conduct research to establish a baseline for the Future of Organic program of what consumers need to hear from the industry and what story will best resonate with consumers. The Future of Organic premier sponsors will have the opportunity to customize questions and will receive the full research report.
Hosted Roundtable: This event will bring together industry experts, suppliers, brands and retailers to address key topics related to messaging and communicating organic, such as supply chain challenges and opportunities, new research, messaging and collaboration for the Farm Bill 2023, elevating BIPOC initiatives in organic, and addressing communication strategies that have resonated as well as the messaging that hasn't gained traction.
Natural Foods Merchandiser: The November/December 2022 organic-themed issue of Natural Foods Merchandiser will run a feature on organic, Down & Dirty – Working for the Good of Organic, to include full-page company spotlights of each Future of Organic partner.
Custom Webinar: Sponsors will have the opportunity to clearly and effectively educate New Hope Network's buyer and distributor audience on the organic topic of their choice, through a concise, 30-minute on-demand webinar. This will provide evergreen content for retailers hungry for organic education.
This level of involvement includes participation and inclusion in all Future of Organic events and content. In addition, Premier sponsors will have access to custom research and increased exposure through custom content that shares each brand's unique story, organic focus and priorities.
Premier Level Pricing: $15,000
This level of involvement includes participation and inclusion in the overarching Future of Organic events and content. It does not provide access to custom content.
Partner Level Pricing: $7,500