Product Discovery at Home
With shoppers feeling less comfortable sampling products in-store, getting your product discovered and into the hands of consumers has become more difficult than ever.
New Hope Network's Product Discovery at Home allows brands like yours to get products directly into the hands of high-value consumers, at home! In partnership with Sampler, a digital product sampling provider, you can send 1,000+ physical products to the homes of your target demographic.
The best part? You'll receive insights, testimonials, ratings and reviews. Armed with this feedback, you'll have consumer receptivity data at your fingertips for use in conversations with retailers.

Fill out an application for the Product Discovery at Home program.
If accepted, New Hope Network will work with our technology partner Sampler to distribute 1,000+ samples to your targeted consumer demographic.
After testing your product, those consumers will rate your product and provide valuable feedback.
You'll have access to your customized Sampler dashboard, so you can track your sampling program's success and see valuable consumer insights.
You'll receive email addresses of those who opted-in to your brand, so you can re-market and build lifetime customers!
Delivery of 1,000+ samples to targeted consumers
Product feedback and ratings, during and post-sampling campaign
Ability to re-market to participants
Actionable end-of-campaign insights for your meetings with retailers
Complimentary entry into the NEXTY Awards and NEXTY Consumer Choice Award during Expo East 2022


NEXTY Awards finalist & winner benefits can be viewed here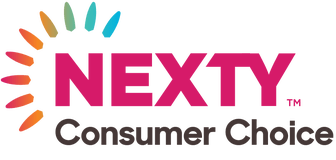 *To be part of the Expo East 2022 awards, you must apply for the sampling program by  mid-April, 2022. Applications received after that date will be part of the Expo West 2023 awards.
| Sample Weight | 1,000 Samples | 2,500 Samples | 5,000 Samples |
| --- | --- | --- | --- |
| | | | |
| | | | |
| | | | |
| | | | |
| | | | |
Client supplied inserts are $0.10 additional per sample